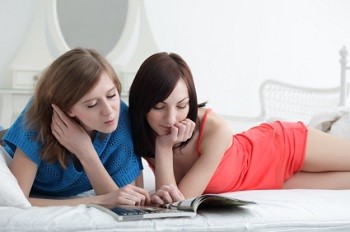 First, let's be clear about something. Teens are those budding youngsters above the age of 12 and below the age of 20. As you can see, this is indeed a wide range, and books written for someone who is twelve will certainly differ from books written for those at eighteen. Though different maturity levels require books on a different subject matter, all you need to know is that books for teens should be well written and about intriguing topics. There are a few tips you can keep in mind while writing books for teens.
Think from a teenager's point of view
When writing, always keep in mind that you are writing for a teenager; try to think back when you were that age and think about what appeals to them. Get to know teens and ask them what they like to read. Don't just listen to what they have to say; apply it in your writing. They are generally looking for thought provoking books written on subjects that fascinate them. Have a look on Goodreads to see what titles (and topics) are currently popular before starting to write.
[Read more…] about When Writing For Teens, Write Intelligently