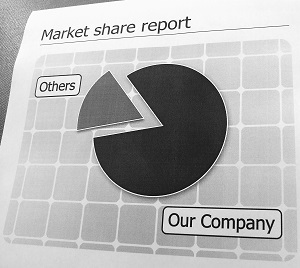 For a business to be successful, it must first be successful in marketing itself. Companies who hurl ahead of others have invariably started with a marketing plan. A marketing plan should be ideally referred to by the company on a monthly basis to enable the company to operate and function smoothly, but a bi-monthly plan also helps. For small companies, the plan should cover you and business activities for a year as things do change, people leave, markets evolve, and customers come and go. Executing the plan has its challenges, but deciding what to do and how to do it, is marketing's greatest challenge.
A marketing plan cannot be achieved without getting many different people involved. No matter what your size, receiving feedback from all areas of the company, whether finance, manufacturing, personnel, or supply, you should try and involve all the members of the company in creating a long lasting and impressive idea. This is important because for your marketing plan to work, it is necessary for feedback to come from all areas of your company. The key heads of your team can provide guidance on what is realistically achievable and how one can go about achieving it, thus giving dimension to your marketing plan and making it succeed.

The best way to see whether your idea will work is to put yourself in the audience's shoes. Scrutinize the entire business plan and tear it apart. Leave no loopholes for others to butt in. At the end of it, if you are still convinced that the marketing strategy will work, then and only then, go ahead with it.
Your marketing plan can give confidence to your workers. 'If the general has things in order before the battle begins, the army behind becomes confident of making it a success'. It is essential that your company associates and the people who work for you feel wanted and feel part of a team. For a marketing strategy to be successful a community feel among its associates is a must and this in return can bring good vibes and maybe potential business to the company.
In cases of smaller business, teamwork is also necessary. Upcoming business owners must find ways to differentiate themselves. Until your firm can latch onto a position in a potential client's mind (become a recognised brand), you will always compete on price. Find the tools to grow your small business. Small business marketing materials, business cards, and brochures are the backbone of your marketing efforts.
Now is the time when big companies also have to compete with small ones, because all smaller companies can have an effect on its bigger rivals. Nevertheless, a company, big or small, should take time periodically to think about their business, and whether it's providing the company, employees and most importantly their customers with what they want. Once the company has successfully implemented its marketing plan, the rest will fall into place soon enough.