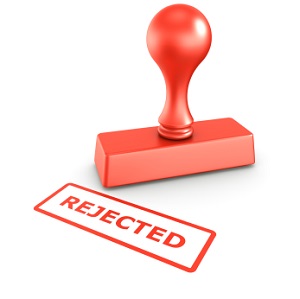 Being told "No" just brings you one step closer to being told "Yes"
If you have now put together a writing portfolio to provide prospective clients with samples of your work you're ready for the next step, which is to start asking for paid projects.
Asking for a paid project is for many a step too far.
What if they say "No", criticise my work, or call my bluff on a topic I've researched but don't really know about, to pass myself off as an expert on it?
There are two things I've learned by getting my hands dirty on the keyboard and they are simply this:
One: you will be told "No" far more times than you will be told "Yes" – it's not personal, build a bridge and get over it and better still, try to find out why you've been rejected and see what you can learn for next time.
Two: somewhere there is a buyer who is going to love what you do and your task is to find them. When you are told "No" it is not a sign of failure, it is simply a step along the road to success and having your work accepted.