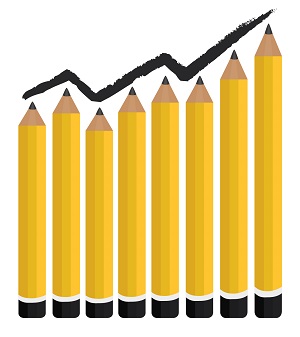 Blogs are a steady source of income for a new writer
A blog is an online diary crossed with a dynamic web page and the word "blog" is actually a contraction of "web log". The practical result is a web site that allows a user to post their content and at the same time use web site functionality. A blogger can include links to other web pages, insert pictures, audio and video as well as a host of other features without the need for specialist web programming knowledge. From a commercial perspective, company and marketing blogs are the primary tool for promoting websites which need fresh, updated content on a regular basis.
They offer a great opportunity for novice writers to cut their teeth and earn a regular income at the same time.
My initial writing projects consisted of short articles, usually no more than 500 words long; however, once you have completed a batch of articles that's it, you're back to square one looking for the next paying project. A blog needs updating frequently, usually on a daily basis, so there are plenty of opportunities to post to blogs for a weekly or monthly fee. I quickly latched on to this and now I regularly post to a stream of blogs that form the core of my writing income and provide me with some financial stability. We're now going to take a look at setting up a blog for you, as a showcase for your services and your work which will also get your hands dirty with blogging.
[Read more…] about Blogging for Pay