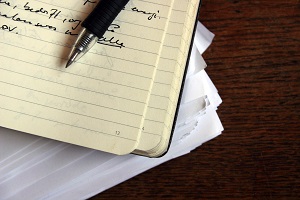 Writing is an art that you will learn to develop with time and effort (if you're a beginner, then the latter may be a bit of hard work). There are certain tools and techniques, which you can pick up in order to master this art. Constructive criticism, feedback, and valuable tips can help writers to develop their talent and write brilliantly.
Creative Writing
In order to write creatively, it is important that you write about something that has some meaning to you. Write about something which interests you, and not about something because you are compelled to. Write about something which you feel deeply about. If you do this, your words will certainly touch other people's hearts and (hopefully) not bore them to tears, making them throw your manuscript in the bin. The truth is, we are all born with the same characteristics, and if you write something with true emotion, it can strike a chord with anyone who reads it. So, don't write just because you have to, write because you want to make a difference!
Where are all the ideas?
It is very important for good writers to get into the habit of writing. Practice makes perfect (so many people say – and it's true), so make sure that you are never out of practice when it comes to writing. It doesn't always need to be quality stuff; it can be a view of your world as you check your emails at an internet café in Manchester, or when you're on the train going to a meeting, you need to let your imagination work, and reflect on something you enjoyed doing.
A brilliant thing to do is to start keeping a diary; your own experiences inspire a writer more than anything else. Maybe a mere day in your life can prove to be an inspiration for you to write a book someday, and what better way to recapitulate your life than to write diaries. Not only will a diary store memories for you, it will also make sure that you are in a constant habit of writing.
Another good idea is to carry a notebook while you are travelling. This way, you will be able to write down minor details as they take place. Moments of inspiration do not always come out of great ideas or philosophy, and your inspiration to write might just be in your immediate surroundings! Getting into the habit of writing about minor, but interesting events might just help you generate the idea for your next piece of work!
Do I need to read in order to write?
Writers more often than not, are avid readers. The more you read, the better your writing gets without you even realizing it, and most importantly, you shouldn't read the types of novels which you want to write. Widen your range and open your mind to new ideas and thoughts. Reading a variety of novels enhances your creativity and improves your writing style. Read romance, horror, fantasy, mystery and sci-fi novels to expand your plot structure and develop your character base; read what you love. Doing so will make your writing more interesting.
It is not important to just write, but it's important to write with passion. A persistent passion in your writing will ignite the same passion in your readers (their thoughts and belief in your writing). Most importantly, be honest with your writing. Don't make it unduly flashy by using words which are unnecessary or out of place. If you have passion, honesty, sincerity and originality, you will soon be writing about something you like – and your readers will love it!
Not sure whether you're up to the test and want some more advice on writing, then visit the author and writer resources section in the main Supaproofread site. Alternatively, bookmark this page so you can return to the Authors and Writers category within the Supaproofread blog for future information.