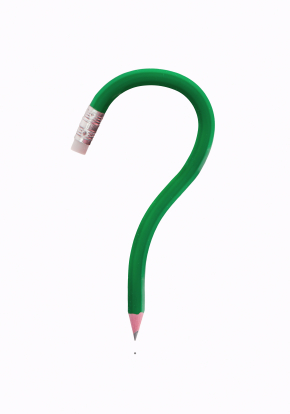 Writing in English as a beginner is always challenging. We've listed some short tips below.
1. Be Clear About What You're Writing
As a writer you need to be very clear in your mind about what you want to write about. If the concept and purpose of your intended material is steady and clear in your mind, then conveying it becomes simpler.
2. Think About How You'll Express Your Thoughts
The second most important aspect in writing, is lucidity of thought and expression. No one is going to have the patience to read your work if it's something that doesn't make a lot of sense. We cannot go on rambling now, can we? The stream of consciousness method ought to be left alone to the professionals in this field. For beginners, lucidity is the key. Let it be your mantra, have – lucidity – lucidity – you get the drift.
3. Check Your Facts Before Writing
Checking out your facts and information when writing on any topic is a must, as you don't want to look a little (well, a lot!) silly. The material could be read by thousands, so a blooper in any information would get spotted straight away and reported! Believe me, if you're not going to sell yourself, attract positive attention and gain a prominent reputation as a writer, if you don't watch those mistakes (did you spot that one?), then you should look for a different avenue.
4. Watch Out For Grammar Gaffes
Grammar, typos and punctuation marks better stay pristine. We're not text messaging our friends, now, are we? It also pays to brush up your language when you're writing. What may sound right when you're talking to others, might not mean the same when you write it.
5. Make It Original
The primary focus and responsibility of a writer is to make the writing an original production; a stamp of your own mark and style. It is the ethical responsibility of any writer to be conscious of plagiarism and it is also interesting to note, that more often than not, a particular writer that we associate well with, will influence us in our own writing style. You will need to 'break out of the mould', and let your distinctive style emerge, don't 'copy' your favourite author's idea in the world; you have a fantastic world ahead of you in your writing career, with many ideas I hope.
6. Be Open To Engaging In Conversation
As with any writer, every scrap of information that you come across will embody a bank of knowledge and inspiration, so it is important that there should be no substitute to reading by the ton. When we let our imagination flare, anything can prove to be an inspiring idea. You, as a writer, will also need to be open to travelling, meeting new people and engaging in stimulating conversation.
7. Keep A Note Of Ideas
It's a good idea to note down interesting ideas, scraps, dream images, lines of inspiring poems and conversations.
8. Develop Your Vocabulary
There is also no substitute for developing an interesting and varied vocabulary. Over-used words read 'booooooring' and limit your expression. A widespread and well-worked vocabulary pays in many ways.
9. Edit Your Writing A Few Times
The best way of making your words an interesting read is by editing them over and over again until you are entirely satisfied with your work. Spending as much time as you practically can revising your work is a good idea. With experience and practice, you will become more aware of your need to say "enough is enough" and stop.
10. Don't Get Carried Away
You also have to know where to limit yourself when you are writing about something you are passionate about. Don't become carried away when writing for a topic which captures your interests. Sticking to the form and bearing the image of a wider array of readers will often do the trick.